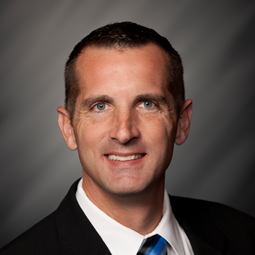 admin
October 13, 2017
Arnold takes DNR post; will leave legislature
Republican will lead Indiana's conservation officers
Thursday, October 12, 2017 at 8:18 am
By VINCE LUECKE, Editor for Perry County News
INDIANAPOLIS – Perry County's voice in the Indiana House of Representatives since 2012 will leave elected office later this month for a leadership position with the Indiana Department of Natural Resources.
Gov. Eric Holcomb and Indiana Department of Natural Resources Director Cameron Clark announced Wednesday morning that State Rep. Lloyd B. Arnold had been appointed director of law enforcement for DNR. He will begin his new job Oct. 23.
"It has been both an honor and a privilege to serve southern Indiana as a state representative for the past five years. During my time in the General Assembly, I worked on legislation to protect Hoosiers' safety, grow our economy and support the hardworking law enforcement officers of our state," Arnold said in a written statement. "I have always been a strong advocate for the Department of Natural Resources and its mission to protect and enhance our vast resources. I am optimistic about my new role with the DNR, and I look forward to continuing my public service in this new position."
The position of DNR director of law enforcement has been vacant since mid-September with the resignation of Danny East. He held the position since October 2013.
Before East, who had served much of his career with the Indiana State Police, the post had been held by Scotty Wilson, a longtime conservation officer who once worked in Perry County.
While the position has been held by career law-enforcement officers in recent years, Arnold is not the first civilian to hold the position. As the law enforcement division director, Arnold will supervise 214 conservation officers and 34 civilian employees who work in the law-enforcement division. He will earn a yearly salary of $101,000.
Arnold has been the state representative for District 74 since November 2012, serving Crawford, Dubois, Orange, Perry and Spencer counties. A resident of Crawford County, Arnold attended Perry Central High School. He joined the U.S. Army in 1992. He later joined the Indiana National Guard and was commissioned as a lieutenant in 1998. In 2003, he served the Indiana National Guard in Iraq as an executive officer.
While in Iraq, Arnold was awarded the Bronze Star and Combat Infantry Badge. Arnold later served as a reserve sheriff's deputy in Crawford County and as a representative on the sheriff department's merit board.
As a state representative, he served as vice chair of the Natural Resources Committee and was a member of the Agriculture, Veterans Affairs and Public Safety, and Elections and Appointments committees.
Arnold has been executive director of the Orange County Economic Development Partnership. In 2007, Arnold opened Crawford County's first franchise of Servpro, a water and fire damage business. He later sold the business while serving at the Statehouse
He and his wife have been married for 20 years and have four sons. They are members of Hillview Christian Church.
His departure from the District 74 seat mid-term comes a little more than a year before the next election. Republican precinct committee members will gather soon to choose someone to serve the remainder of Arnold's term. That person is likely to be someone interested in running for the office next year, said Perry County GOP chairman Tom McCart.
Perry County will have approximately 19 votes at the caucus to fill the coming vacancy. The district includes all of Perry and Crawford counties and portions of Spencer, Dubois and Orange counties.
McCart said he expects several Republicans will "throw their hat in the ring" ahead of the caucus.
He wouldn't speculate as to who from Perry County might be interested. He hoped younger candidates will express an interest.
One Democrat, Larry Kleeman of Tell City, has announced via social media that he plans to run a second time for the seat. He lost to Arnold in 2016.