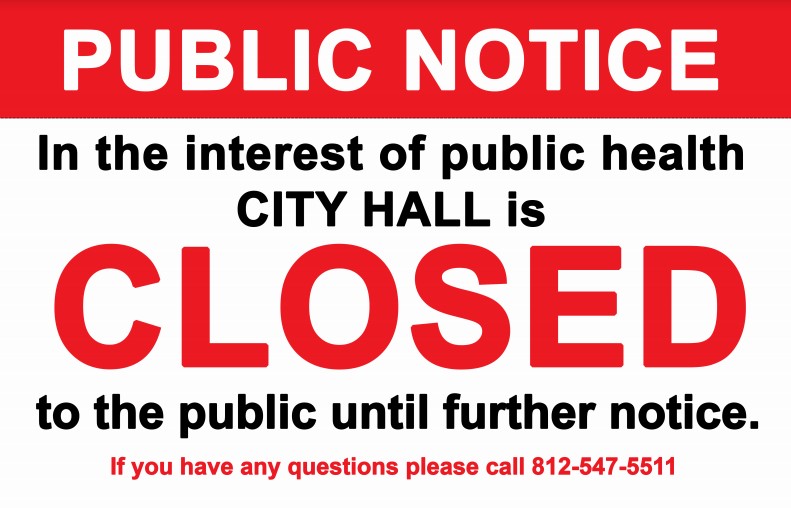 In response to the ongoing concerns of COVID-19, let me take this opportunity to say that we officials, are ALL working together around the clock, at both the City and County levels, to be proactive in preparation of any and all adverse events that we may face in the coming days. I am asking that we continue working together to remain calm, resourceful and united as we make these many unanticipated accommodations to our normal, daily routines. YOU ARE NOT ALONE, YOU ARE NOT FORGOTTEN AND WE WILL GET THROUGH THIS, STRONGER AND BETTER THAN WE HAVE EVER BEEN. We will continue to update you via our website, Facebook page and through local media sources throughout today and the coming days. Please take ALL precautions, as recommended by the CDC and State and Local Officials. You can expect more updates from me personally, as the day and week progresses. And please do not hesitate to reach out with any questions or concerns you may have. I ask that we continue to work together, to become stronger and even more  united – and ask that you PLEASE refrain from sharing ANY inaccurate or unconfirmed information, or comments that may generate any panic, fear and/or any negativity.
SOME INFO ABOUT TELL CITY

Tell City traces its 150+ year old roots to a meeting in Cincinnati, Ohio, in November 1856…
ABOUT
Tell City Schools consists of William Tell Elementary (K-6) and Tell City Jr. Sr. High School (7-12). Click on the button below to learn more.
Learn More
Tell City is located in Perry County, Indiana. Click on the button below to see why you should visit Tell City and "Pick Perry!"
Area Employment Opportunities
Apply Now
There are a lot of employment opportunities available in and near Tell City, IN. Click on the button below to learn more.
FIND & EXPLORE
TELL CITY DEPARTMENTS
There's a lot to learn!
Please call:
812-547-3222 or
812-547-4151